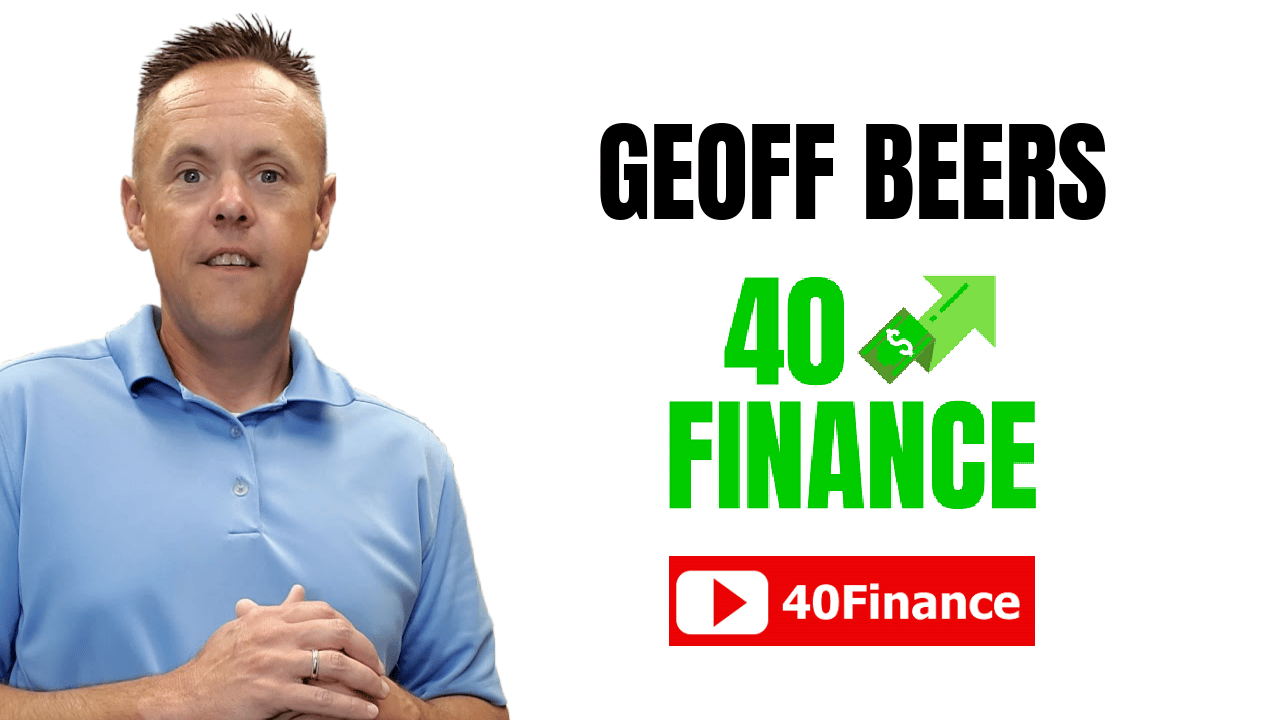 My name is Geoff Beers and I am the guy behind everything at 40 Finance. One of my favorite "hobbies" is tracking stocks, learning about businesses, and analyzing the impact of consumer and economic trends.
I launched 40 Finance as a way to share some of the analysis I was doing on my own. I watch stock market and entrepreneurial videos regularly on YouTube, and like so many others, I woke up one day with the conviction that I should start my own channel. My first video went live in 2018 and things slowly grew from there.
Fast forward to the COVID era and stock market YouTube exploded in popularity. I benefited in some ways, but I also veered off from the fundamental analysis that I had built the channel and my investments on.
The COVID bull market was full of shiny objects, and I made my share of mistakes. I managed to book a few wins but I still own several losers. Watching my portfolio drop over 50% was humbling, especially since every fundamental analyst like myself knew it would happen eventually.
I made a commitment to myself soon after the crash – keep investing simple. It is much easier to project the trends of a profitable company, and often times, the floor is much lower for the large and mega cap companies.
Part of my resolution was to build a foundation of QQQ shares for stability. The FAANG stocks have always been favorites of mine and I can't imagine the market progressing very far without their support. But whether we are talking about the original FAANG names, or the latest acronym that includes Tesla and NVIDIA, I believe consumer-based technology will drive stock market returns for the foreseeable future. Why try to pick one or two when I can own the Top 100 with the QQQ?
NASDAQ stocks are now the focus of my content here on 40 Finance. The QQQ alone provides many different angles of discussion, from the 100 individual components, to the leveraged ETF plays and option strategies I experiment with. If your portfolio leans towards NASDAQ stocks then you should enjoy some of the updates and analysis I share here.
DISCLAIMER: Obviously you should never act on the opinion of a stock market hobbyist without talking to a financial professional. Frankly, I recommend doing your own research. It is your money at the end of the day. Make sure you understand how it is working for you!
Thanks for reading,
Geoff
geoff AT 40finance.com