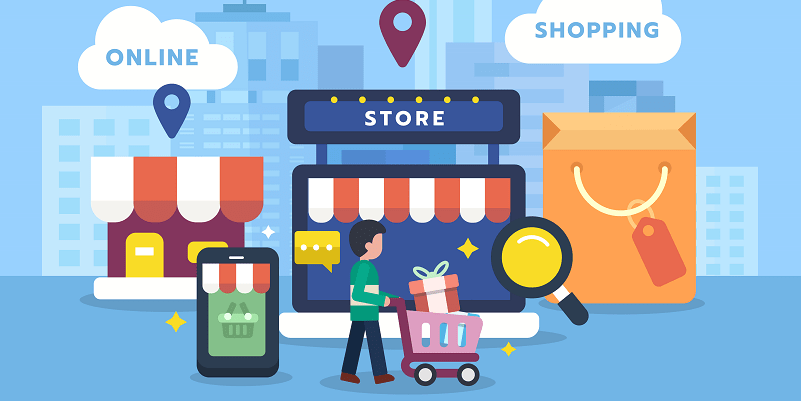 Today I'm going to do a review of one of my favorite ETFs that I'm also a shareholder of, the IYC Consumer Services ETF by BlackRock. We're going to dig in to what makes this a good ETF for those who like to invest in the consumer sector and why I prefer this option over some of the others out there right now.
This post originally appeared as a video on the 40 Finance YouTube Channel

iShares US Consumer Services ETF seeks to track the investment results of an index composed of US equities in the consumer services sector. Consumer services is a little bit different than just consumer products. If you think about some of the dividend aristocrats like P & G, General Mills, and Kraft Heinz…these are all consumer product companies. IYC features consumer services, so it's more at the end point between the product and the consumer itself. This includes a lot of shopping destinations and discretionary spending outlets here in the United States.
I'm a big fan of the US market, to the point I probably should diversify more outside of it. The USA is really the gold standard right now in terms of equities, and particularly from a consumer standpoint, our consumer groups are much stronger than some of the others that you see internationally. China will probably ramp back up once the trade tariffs go away, but it's hard to really beat the return on US consumer compared to their peers right now.
When you look at consumer spending you can see my point on the solid foundation that United States produces on consumer spend. The upward trendline goes back decade upon decades. Even during the housing crisis of 2007/2008, consumer spending was only slightly negative from the years prior. Year after year, spending goes up, population grows, things cost more money. Banking on this kind of growth of the US consumer is not much of a gamble at all. Of course you're going to have economic events that will stagnate the growth, but generally speaking, pick any stretch of 5 years, 10 years, 20 years more, you're going to see this type of growth for the United States consumer spending. I personally don't see anything that will buck this trend for a long, long time.
iShares ETF includes a conglomerate of places where consumers spend money. It is a weighted ETFs, so stronger performers, bigger performers flow to the top. The top stock by a mile is Amazon with 19%, I don't think that's a really big surprise for anybody. From my portfolio standpoint, this is the only place that I hold a piece of Amazon, so it's nice to have a 20% exposure to Amazon where I haven't otherwise invested in them. Then you have Comcast, Disney, Home Depot, Netflix, Walmart, McDonald's, Costco, Starbucks, Bookings holdings, Lowe's, TJX, Charter Communication and 21st Century Fox.
This is not the complete list of the stocks that are included in this ETF, but it gives you a very good idea of how this works. McDonald's, just to pick one, is a stock from a long-term standpoint that I've always sort of watched and been intrigued in, but I've never bought any shares myself. This ETF gives me that exposure to McDonald's. I think Home Depot and the whole homeowner cottage industry that comes with it is another place where I think is money well-spent. Again, with the IYC ETF, I now have exposure there.
Travel and entertainment is also represented. This category makes up a big part of American lives and spending habits. You've got the best of breeds for all of these, all wrapped into one ETF. It makes it convenient for guys like me who don't have $5 million to dole out into individual stock plays, but I do have enough to spend a few thousand dollars on this ETF and get exposure to tons of great companies.
When you look at the performance of the iShares consumer ETF, the price right now is right about $200, there is an expense fee of 0.43%. Many ETF expense fees are growing beyond 0.5%, so if anything else, I would say that this one is on the cheaper side at 0.43. The performance of IYC over the past five years has been solid. The fund has returned 68% versus 48% for the S&P 500. The bottom line is you are getting a safe investment here that over the past five years has outperformed the S&P 500.
If you believe in the United States consumer, if you believe that consumer spending is going up for the infinite future as I do, then this is a really nice ETF to add to your portfolio. It gives you exposure to many of the great companies I mentioned before. Long-term for me, I really want my portfolio to be around 70% ETFs. My favorite ETF right now is the FDN internet index fund and the ARK Web ETF. I'd love those to be about 70% my portfolio, with the remaining 30% in more experimental growth stocks. I did a review like this on Turtle Beach which is a one of my favorite individual stocks even though it's kind of on a roller coaster ride right now.
For me, an ETF like the IYC is a fundamental part of my strategy, and so far the results had been great. You simply cannot go wrong betting on the US consumer as long as you hold for the long term. That's my personal opinion, but always do your own research.