I purchased my first shares of GBTC during the first big crypto run in 2017. The market was hot back then and it was difficult to open an account at Coinbase or Kraken since they were so backed up on applications. Fast forward to 2021 and it probably worked out for the better since I am only interested in the investing side of Bitcoin. As a stock market investor, it is less important for me to hold the physical asset as it is for me to have a stake in the investment.
GBTC is the ticker symbol for the Grayscale Bitcoin Trust. It is an alternative way to invest in Bitcoin in much the same way you would a stock or ETF. It is important to note that GBTC is not a stock or ETF, but it is a tradeable trust with a real ticker symbol. I use Ally and Fidelity to execute trades and both platforms offer access to GBTC. It is not uncommon for GBTC to hit the double-digits in millions of shares traded each day, often making it one of the highest volume tickers during periods where Bitcoin's price is fluctuating rapidly.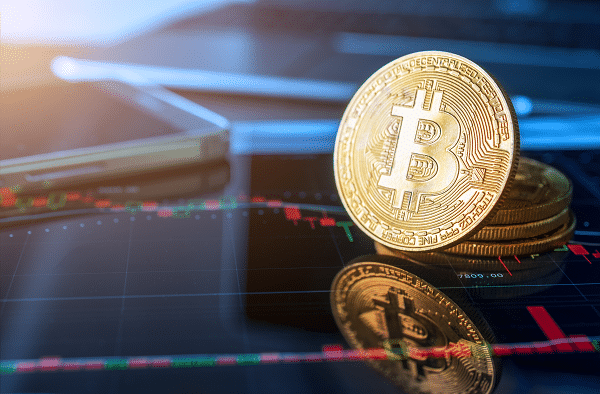 As far as costs, there is a spread premium and a 2% expense fee involved with GBTC, so it is not a perfect match for every investor. I personally consider the fees relative since the share price represents the price you buy and sell the asset at. There are plenty of others who would disagree with this sentiment, but at the end of the day, if you buy GBTC for $10 and sell it for $20 you will profit $10 per share regardless of the built-in fees and premium.
Check out the video below where I break down why I bought GBTC instead of Bitcoin for my stock portfolio. There is a portion of the video where I compare the share price of GBTC vs the price of a single Bitcoin at the close of trading one day. Some have said that the spread premium likely fluctuates depending on inflows and outflows each day. This is likely true, but you would have to use run the math each day in order to get an average. For purposes of this video, I use a single day example and provide a simple formula you can use to run your own numbers.
GrayScale Bitcoin Trust review posted on the 40 Finance YouTube Channel