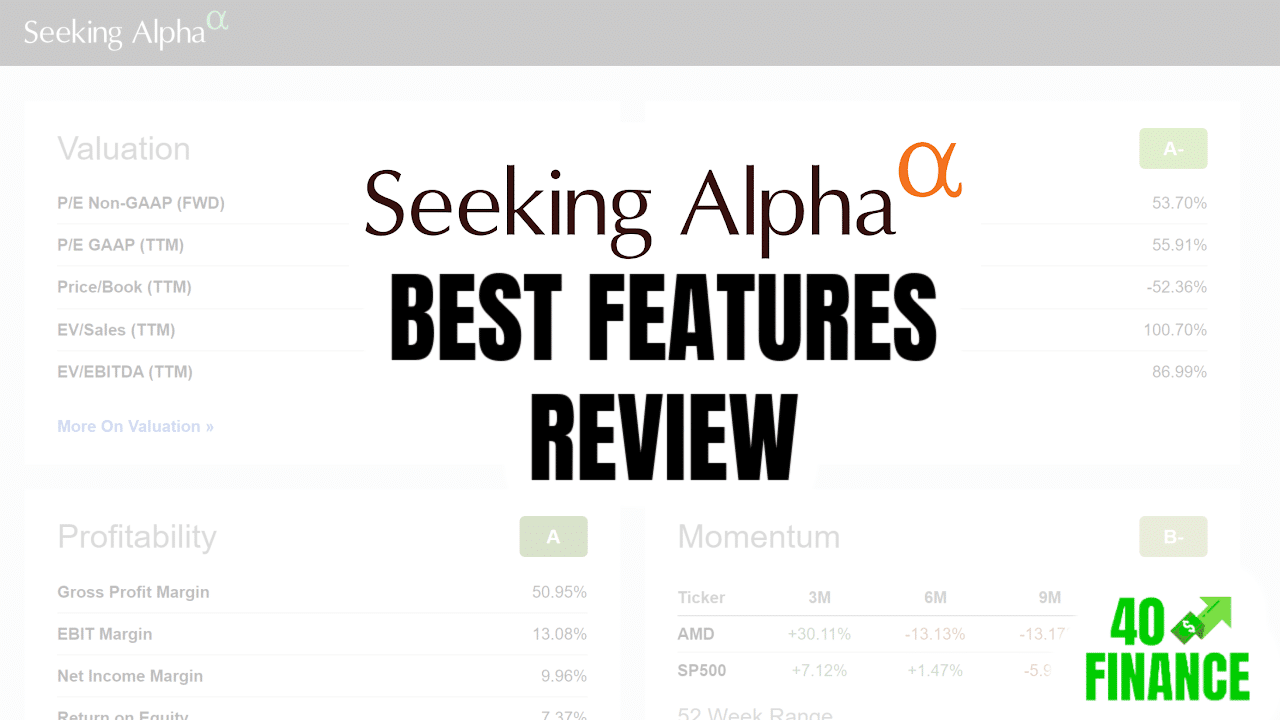 Seeking Alpha has become my favorite stock research platform for several reasons, but there is a core of 4 awesome features I use almost every day, This review of Seeking Alpha Premium features highlights what I think are the best tools for individual stock investors.
If you find this review helpful, please support my work by using my affiliate link below. You will receive 50% off your first year of Seeking Alpha Premium.
Before we start, it is important to note that I subscribe to the SA Premium plan, which is their mid-tier option. All of the features discussed here are available for Premium subscribers.
Portfolio Tracker
There are plenty of websites that offer a stock portfolio tracker, but I have yet to find one that provides the same level of detail as Seeking Alpha. The key difference for me is, instead of looking at the fundamental data of each stock individually, the SA portfolio tracker offers a table view for hundreds of different metrics and projections.
From earnings information to valuation and growth projections, you can compare all of the stocks in your portfolio on almost every imaginable metric. The table view also includes a tab for Seeking Alpha's grade ratings, which uses a color code system to indicate the buy/sell and over/under valuation of every stock you own on one page.

Of course if you prefer to focus on a single stock you can view all of this information by itself, but I find it quite helpful to stack all of my investments with each other. Here are some of the categories covered in their grade ratings…
SA Authors Score
Wall Street Analyst Score
SA Quant Score
Valuation Grade vs Sector
Growth Grade vs Sector
Profitability Grade vs Sector
Momentum Grade vs Sector
EPS Revision Grade vs Sector
You can see the fundamental ratings are measured against the sector average on Seeking Alpha. This prevents inconsistencies when trying to compare things like oil stocks to tech stocks. The proprietary Quant Rating factors all of a stocks category grades into one universal metric that provides a buy, sell or hold rating for every stock.
Seeking Alpha Stock Screener
If you are looking for new stock ideas, the stock screener is one of the best Seeking Alpha features to spend time with. This tool can sort stocks across any of the data points available in the portfolio tracker. This includes the Quant Scores and category metrics discussed above.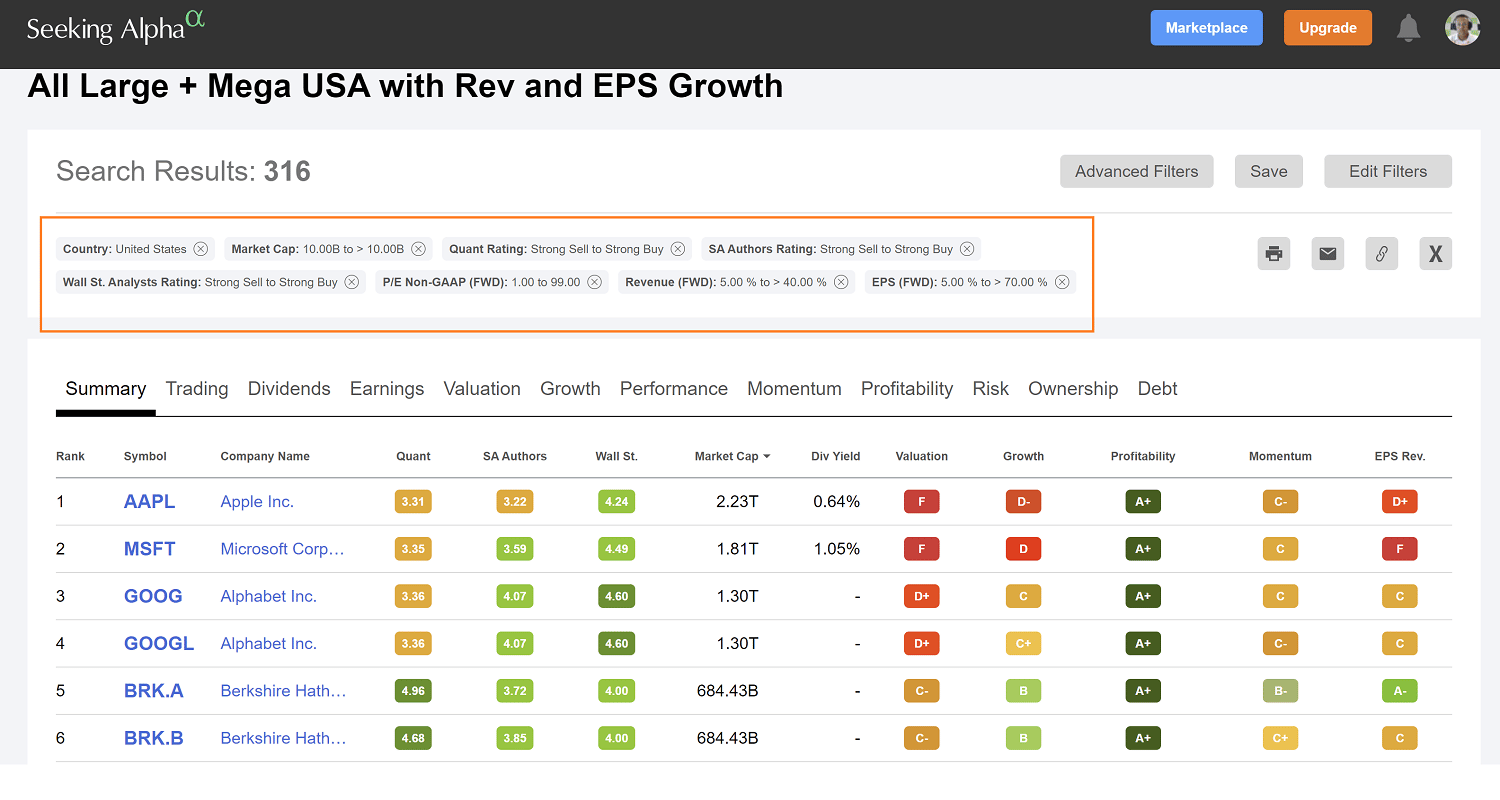 The screenshot above is from one of my saved stock screeners. Here I am searching for large or mega cap American stocks with positive growth projections on both the top and bottom lines. I used the following parameters to build this screener…
Country: United States
Market Cap: 10.00B and above
P/E Non-GAAP (FWD): 1.00 to 99.00
Revenue (FWD): 5.00 % to > 40.00 %
EPS (FWD): 5.00 % to > 70.00 %
The ability to sort by forward projections is huge in my opinion. While I do use PE ratios in my fundamental analysis, I prefer to look at forward PE since it gives us an idea of where the stock is going. The same line of thinking applies to both forward revenue growth and forward EPS growth. Who cares what a company did last year? We are buying a stock today for its future metrics.
Beyond sorting by every imaginable financial data point, you can also sort by the different analyst ratings in the Seeking Alpha stock screener. For example, you could look specifically for dividend stocks with yields above .5% that have a buy rating from both the SA Quant Score and Wall Street Analyst consensus. It is a massive time saver!
Note the stock screener can only be accessed with a premium subscription. You can use my affiliate link to unlock 50% off 12 months of Seeking Alpha Premium.
Stock News and Analysis
It might sound funny to highlight the SA news desk in a premium subscription review, especially when there are hundreds of free news sources available online. The fact is though, this news is different because it is informative and easily digestible. No banner ads, no videos and no click bait headlines. The editors at Seeking Alpha take wire news updates and use bullet points to highlight all of the important facts at the very top of the article. From standard breaking news, to earnings results and analysts upgrades, you will be more informed and more efficient using SA News to follow the stocks you are interested in.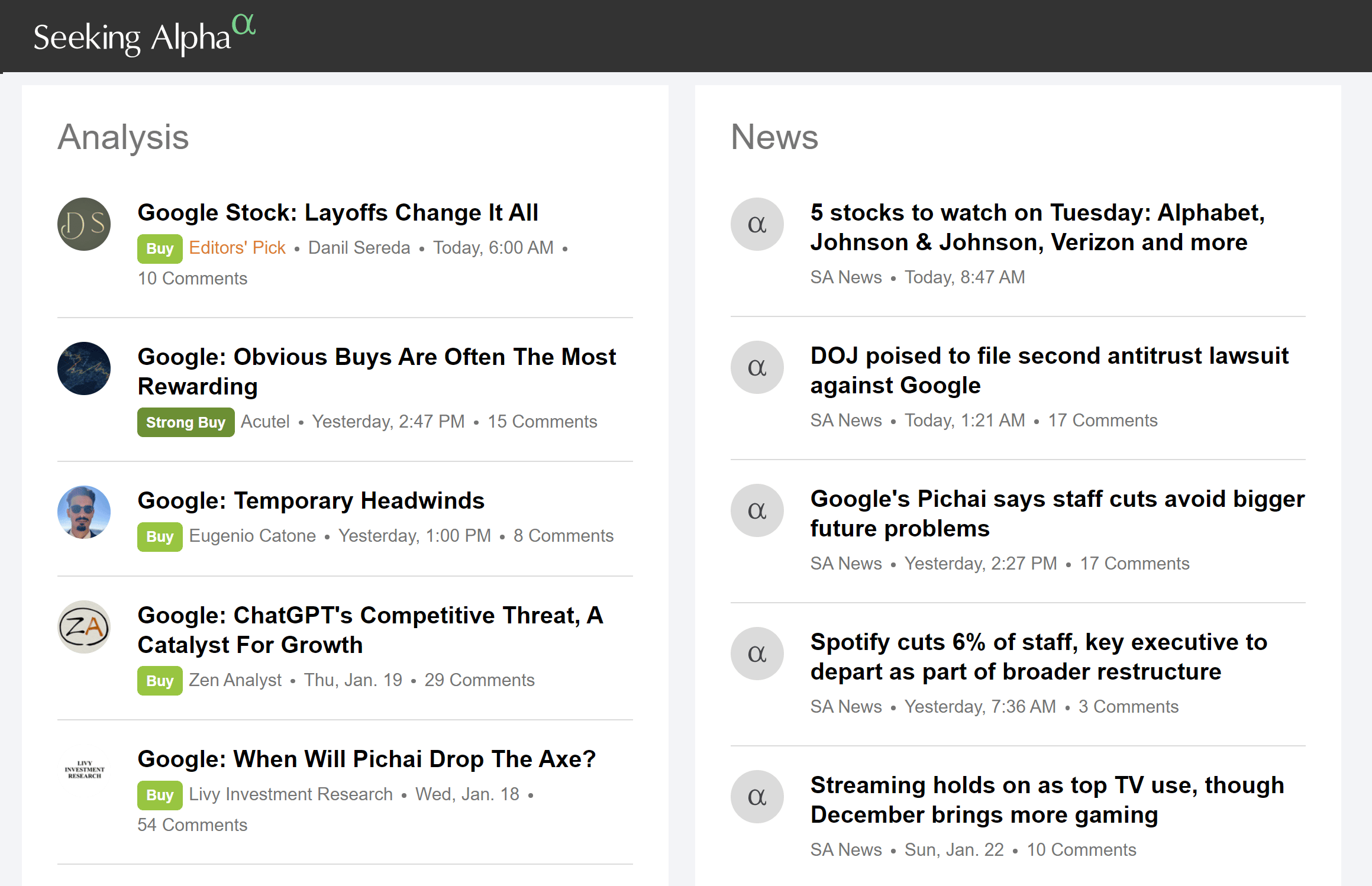 You'll notice in screenshot above that there two types of article content on Seeking Alpha. The column on the right features the news desk I just described. The column on the left features articles from Seeking Alpha Authors. These are editorial pieces that typically share the author's opinion on a particular stock.
Personally, I read more news than editorials, but I will say that most SA author's do a good job of including data points in their article hypothesis. Authors are required to leave a buy/sell/hold rating on any stock they write about, and readers can clearly see how they have rated a stock in the past. It is a good system in terms of disclosures and results tracking. Overall, if you enjoy reading different opinions of stocks from a diverse community then you will enjoy the analysis content.
Convenient Alerts and Updates
What if you never had to visit a separate website to read custom collated news about your favorite stocks? One of the best Seeking Alpha Premium features is getting access to full article transcripts sent directly to your email inbox. The image below is an example of how I read the majority of breaking news on my phone. Notice how the headlines and bullet points make it easy to consume the relevant information in under a minute.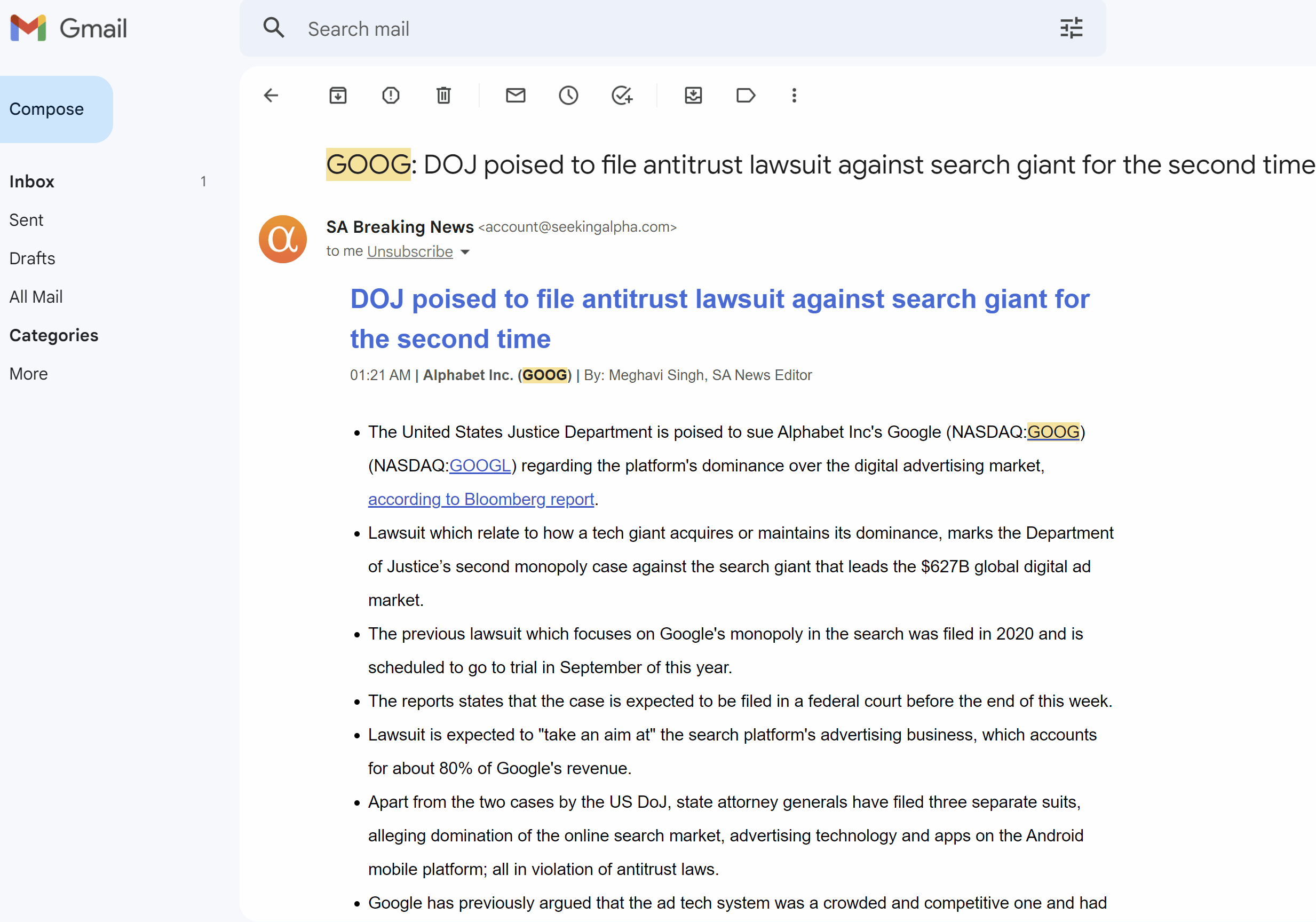 If you prefer app updates over email then you have the option to integrate these same type of alerts with the Seeking Alpha app for both Google and Apple. The app alerts link directly to the article so you get the same filtered access without having to search through banner ads and click bait headlines to get to the the information.
The big difference with email communications to premium subscribers is the bullet point format and complete article text. This simple but incredibly valuable time saving feature is automatically enabled for SA Premium members. Don't forget to use my affiliate link to get 50% off Seeking Alpha Premium.
Seeking Alpha Premium Features
If you watch the 40 Finance Youtube channel then you already know that I use Seeking Alpha Premium in all of my stock analysis videos. In fact, the stock screener is one of the most commonly used tools on the channel. I love comparing the fundamental data of stocks and there is no better option to do just that than Seeking Alpha.
While this review covers my favorite features, I have other reviews that dig into some of the additional tools available for subscribers. This includes the Top Stocks lists, stock overview pages, ETF analysis, and earnings consensus projections. These are all great value-adds to the service, but I tried to keep this review focused on my most frequently used features.
Again, if this review was helpful, please consider supporting my work by purchasing your Premium subscription through my affiliate link below. You will automatically receive a full year for less than $10 per month with no coupon code required.
Feel free to reach out if you have any questions about the platform. My email is geoff AT 40finance.com.