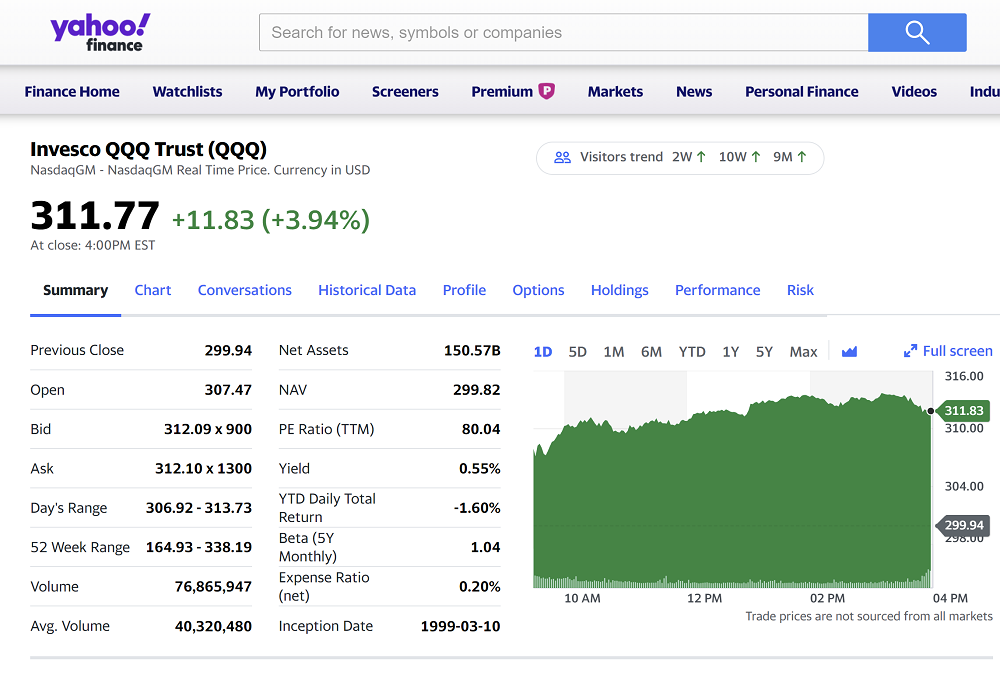 Yahoo Finance has been the most popular stock market website for literally decades. The amount of data they provide on every imaginable stock is impressive, and the best part is the most popular features are free. I am a Premium member of Yahoo Finance but the tips I share in the video below are designed for free accounts. I will follow up with a Premium review some time in the future.
One of the strengths of Yahoo Finance your ability to analyze individual stocks in detail. You can find analyst projections for the next two years of EPS and revenue. This is helpful to get a quick assessment of the growth prospects for your favorite stocks. I also like the statistics tab to check on the recent valuations a stock has been trading at. Finally, being able to check out TTM revenue, debt, and cash levels is very helpful.
These are just some of the ways I use Yahoo to analyze stocks. Watch the video here for a full walkthrough of the platform. Keep an eye out for my Premium review coming soon!
Get all my Yahoo Finance tips in this video on the 40 Finance YouTube Channel